ACTLab 2020 application deadline extended to May 15!
Click on the button below for more information and application instructions.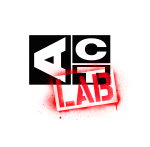 Welcome to ACTLab!
ACT – A Contemporary Theatre is home to a laboratory of artistic creation known as the ACTLab. Partnering with local, national, and international theatre artists and companies, ACTLab fills the five theatre-spaces at ACT with great art. We aspire to partner with ground-breaking theatre makers to tell the stories worth telling and to contribute to the growth of artists and companies in our community. Mission ACTLab exists to invite artists to experience and create groundbreaking process and product through a curated partnership program. Vision ACT Lab is investing in the imagination of audiences and artists, cultivating new ideas through experimentation, excellent art, and meaningful partnerships.
Launched in 2007 as The Central Heating Lab, ACTLab serves as an incubator and catalyst for new works. Uniquely positioned to provide space and resources in a collaborative environment, ACT partners with emerging and seasoned local artists, giving them the sustenance and pressure required to experiment, grow, and transform their work and reach new audiences.
The War in Heaven & The Waste Land | Jun 7-30

Tim Norris

2019-05-21T18:36:49+00:00
ACTLab productions since 2007.