Theatre for a bold audience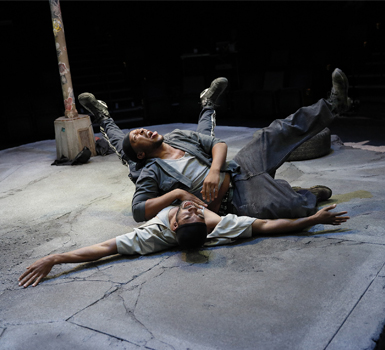 Mainstage
Theatre for a bold audience.
2020 Season
The Mainstage Plays epitomize ACT's reputation for presenting innovative, challenging, entertaining, and relevant work.
ACTLab
Excellent art. Meaningful partnerships.
ACT partnering with artists
ACTLab is investing in the imagination of audiences and artists, cultivating new ideas through experimentation, excellent art, and meaningful partnerships.
Thank you to our season sponsors
Choir Boy Photography courtesy of Raven Theatre Company. Photo by Dean La Prairie, featuring Patrick Agada, Darren Patin, Christopher W. Jones, Julian Terrell Otis and Tamarus Harvell.