Dates: Jan 10–18, 2020
Running Time: 100 minutes, with one 15-minute intermission.
Location: Falls Theatre
Since 1997, 14/48: The World's Quickest Theater Festival has challenged Seattle's most daring theater artists to write, cast, design, direct, score, rehearse, and perform 14 world-premiere plays in 48 hours, dazzling audiences every time. Each weekend, artists gather on Thursday night. Writers are given a theme and write a play on that theme by the next morning. Directors are chosen at random, the plays are cast at random, musicians arrive and form a brand new band. Friday night, we present 7 world-premiere plays–never seen before, never seen again, impossible to forget–and then ask the audience for a new theme so we can start the whole process again in what the The Stranger describes as "a punishing artistic exercise in speed and endurance."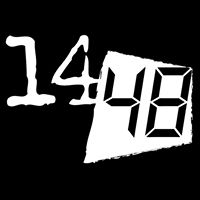 The 14/48 Projects produces all iterations of The World's Quickest Theater Festival, Theater Anonymous, and many more social theatrical events in Seattle. They are also developing a network of 14/48 Festivals nationally with 14/48: Austin, 14/48: Vashon, and internationally with 14/48: Leicester, 14/48: Wolverhampton, and 14/48: London!
For more information and a list of artists visit the1448projects.org.
ACT believes that our patrons can determine what is offensive for themselves, and what is appropriate for their children. We don't create age restrictions but do our best to offer content advisories for each show. For detailed information about show content and possible triggers, please contact communications@acttheatre.org.
"14/48 is a Seattle treasure. Cherish it."
"A punishing artistic exercise in speed and endurance."
"And, God f***ing damn, did I ever enjoy 14/48…This was my favorite Stranger Suggests so far."
"The ordeal seems to have its unique appeal."