"Searing, daring, blazingly theatrical and thrillingly tense."
– New York Times
Pass Over
Dates: May 31-June 23, 2019
Run Time: Approximately 80 minutes with no intermission
Location: The Allen Theatre
Moses and Kitch stand around on the corner – talking smack, passing the time, and hoping that today a miracle will come.  A provocative mashup of Waiting for Godot and the Exodus saga, PASS OVER exposes the unquestionable human spirit of young black men who dream about a promised land they've yet to find.
Pass Over was included in the New York Times Best Theater of 2018 list
"In the last year I've seen six new plays about young black men being murdered in America. Though all were powerful, they faced a common difficulty: How to theatricalize in one gesture both individual devastation and collective disaster. Antoinette Nwandu's solution in this searing drama is to weld the story of two black youths in a city like Chicago to spiritual antecedents including enslaved African-Americans, biblical Israelites and Beckett's hobos Vladimir and Estragon. In Danya Taymor's production for LCT3, the combined weight of the past and the present was overwhelming." –Jesse Green, New York Times, Best Theater of 2018
Content Advisory: Contains loud gunshots and frequent and extreme profanity.
Playwright
Antoinette Nwandu
discusses the inspiration behind
Pass Over
at Lincoln Center Theatre. Watch the video now!
Content Advisory: Contains loud gunshots and frequent and extreme profanity.
Learn more about the play
Pass Over Play Guide, by A Contemporary Theatre
Why my play 'Pass Over' inspired a whitelash—and a backlash against it from artists who felt targeted, by Antoinette Nwandu.
Why We Need Black Antiheroes, a podcast with Antoinette Nwandu
Articles providing historical and political context around Pass Over
Black Lives Matter has always been more of a human rights movement rather than a civil rights movement. BLM's focus has been less about changing specific laws and more about fighting for a fundamental reordering of society wherein Black lives are free from systematic dehumanization. By Frank Leon Roberts, activist, writer, and creator of The Black Lives Matter Syllabus.
Police academies spend 110 hours on firearms and self-defense. They spend 8 hours on conflict management, by Alvin Chang
Social Justice Must Be Complicated, Because Oppression Is Never Simple, by Ijeoma Oluo
Notes on the language of Pass Over
What is AAVE? ©Taylor Jones 2014
In Defense of a Loaded Word, by Ta-Nehisi Coates.
Courtroom semantics: The impact of Ebonics, By Ryan Winter, PhD, MLS, and Claire Scott-Bacon.
Straight Talk About the N-Word, by Sean Price.
Artistic Influences
What is the Passover Story? by Dara Lind.
"The Death of Evil upon the Seashore," Sermon Delivered by Martin Luther King Jr., comparing the Brown v. Board of Education Supreme Court decision to desegregate public schools to the Red Sea's parting. Delivered at the Service of Prayer and Thanksgiving, Cathedral of St. John the Divine.
Cast 
2019-06-07T14:14:18-07:00
2019-04-10T13:54:46-07:00
2019-04-10T14:57:01-07:00
Creative Team
Julia Hayes Welch, Scenic Designer
Ricky German, Costume Designer
Andy Smith, Lighting Designer
Sharath Patel, Sound Designer
Tori Thompson, Stage Manager
Robert Billups Jr., Production Assistant
June 4 | 6:00 pm 
Behind the Scenes Pre-Show Interview
Get closer to the artists through interviews with the creative minds behind the shows.
ACT's Engagement Manager, Tracy Hyland, will interview Pass Over director Tim Bond.
June 6 | 6:00 pm
Red Carpet Opening Night
Enjoy a complimentary glass of champagne and be a part of the excitement on Opening Night!
June 9 (matinee and evening), 11,  16, 18 (evening,) 22, and 23 (matinee) – after the show
Dialogue – Facilitated conversations after the performance with members of the audience about the themes of the play. 
Join Engagement Manager Tracy Hyland for a conversation about the play immediately following these performances. Dialogues will be co-facilitated by Langston Collin Wilkins of Humanities Washington (June 16 and 18,) Daemond Arrindell of HeArtWork Collective (June 9 (evening), June 11, June 22,) and Isiah Anderson Jr. of Seattle's Citywide Performing Arts Program (June 9 (matinee) and 23).
Post-show dialogues are not ticketed and free for anyone to attend.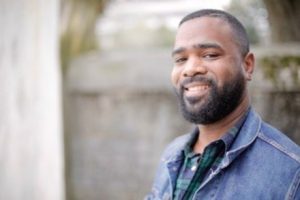 Langston Collin Wilkins, PhD is a Seattle-based folklorist, ethnomusicologist and writer. His research interests include hip hop culture, urban folklife and African American music. He received his PhD in Folklore & Ethnomusicology from Indiana University in 2016. He also holds a Masters degree in African American and African Diaspora Studies from Indiana University and a Bachelors of Arts in English from the University of Texas at Austin. Langston is currently the Director of the Center for Washington Cultural Traditions, a collaboration between Humanities Washington and the Washington State Arts Commission that seeks to document and preserve the traditional culture of Washington state
Daemond Arrindell is a poet, performer, playwright and teaching artist. He is a faculty member of TAT Lab: the Washington State Teaching Artist Training Lab; faculty member of Freehold Theatre – leading poetry and theater residencies at Monroe Correctional Complex for men for over ten years; Adjunct faculty at Seattle University; Writer-In-Residence through Seattle Arts & Lectures' Writers in the Schools Program and Skagit River Poetry Foundation. Whether facilitating groups of high school students, adult educators or incarcerated populations, Daemond's objectives for participants remain the same: to think critically and creatively; to honor individual voices, especially those of the disenfranchised; to reflect on what makes us unique and celebrate it.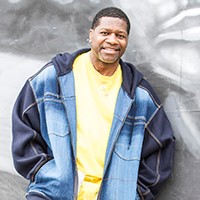 Isiah Anderson Jr. serves as the Parks Department Recreation Program Coordinator for Citywide Performing Arts. He was also the Teen Development Leader/Educator for the Langston Hughes Performing Arts Institute after-school Hearts and Minds program from 1990-2009. As Director of the Parks and Recreation Annual Teen Summer Musicals rehearsed out of the Langston Hughes Performing Arts Institute since 1996, he has created original urban theatrical hits such as Grease "The Way We Do It" in 2004, The Soul of Beauty and the Beast in 2003, The Wiz "A Search for Brilliance" in 2017, and Peter Pan "My Brother's Keeper" in 2016, just to name a few. He also directed Sadie's Kitchen an original production, by local playwright La'Chris Jordan. In addition to directing, Isiah is also a member of B.U.I.L.D (Brothers United In Leadership Development) an actor and well-known national Comedian. He has appeared several times on Black Entertainment Television's BET Comic View and has been a featured performer on Russell Simmons's Def Jam Comedy Tour.
June 13 (evening) | 6:45 pm Before the Show 
Deep Dive – A series of performances, lectures, or panel discussions that allow you to dig deeper into the themes of the play before the performance. 

"From Exodus to Existence"
Join us for a deeper look at the play, PASS OVER.
ACT Theatre's Literary Manager Samie Detzer will discuss Antoinette Nwandu's layered masterpiece – a contemporary adaptation of the 20th century classic
WAITING FOR GODOT mashed up with the Exodus story from the Bible. Ms. Nwandu uses these elements to explore themes of African slavery and the
ongoing oppression of descendants of Africans in the United States. Don't miss the opportunity to learn more about this electrifying new work.
This pre-show event is not ticketed and free for anyone to attend.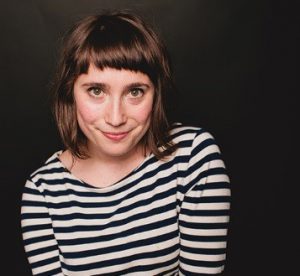 Samie Detzer is an interdisciplinary artist, a notorious fast talker, and a graduate of Cornish College of the Arts. She currently serves as the Literary Manager at ACT Theatre, and the Artistic Director of Washington Ensemble Theatre; where she curates and produces Six Pack Series, ReSet, and the Gush Series. As an actor and a writer Samie has performed all over Seattle in a variety of venues and organizations. She is a proud (and vocal) advocate of #shoutyourabortion, previously speaking publicly on behalf of the organization for KPLU, The Washington Post and ABC's Nightline.
(*Subject to change)
Age & Content Considerations: Pass Over contains loud gunshots and frequent and extreme profanity. The show is recommended for ages 15+.
ACT believes that our patrons can determine what is offensive for themselves, and what is appropriate for their children. We don't create age restrictions but do our best to offer content advisories for each show. For detailed information about show content and possible triggers, please contact communications@acttheatre.org.
Read, Watch, Join
Read articles and books, watch films and videos, join community events and discussions, and learn how you can get involved with undoing racism.
WATCH:
Ijeoma Oluo – "So You Want to Talk About Race" | Talks at Google
Megan Ming Francis – Let's get to the root of racial Injustice | TedTalk 
The Unequal Opportunity Race (short animated film)
JOIN:
Interrupting Whiteness: What is the role that white people can play in dismantling white supremacy and its related oppressions? PechaKucha Seattle and the Seattle Public Library are hosting a free public conversation on this subject on Thursday, June 1st at 7 pm at the Central Library. Librarians created this list of related books and DVDs to help continue the conversation and work of racial justice beyond this program.
______________________________________________________________________________________________________
Wing Luke Museum is now showing an excellent exhibit about the history of redlining in Seattle, EXCLUDED, INSIDE THE LINES
______________________________________________________________________________________________________
CD Forum has been uplifting and presenting black artists since 1999. Ongoing series like KITCHEN SESSIONS, curated by Imani Sims, and SHOWING OUT, curated by Dani Tirrell, feature dynamite artists exploring a wide range of themes and perspectives.
______________________________________________________________________________________________________
Wa Na Wari is a new home for Black art, stories, and connection in the heart of the Central District, led by local artists Inye Wokoma, Elisheba Johnson, Rachel Kessler, and Jill Freidberg. Don't miss the Photographic Portrait Series: "The Porch" and Shelf Life Project's amazing video archive of living histories, photos, and community of the CD.
"Searing, daring, blazingly theatrical and thrillingly tense."
—The New York Times
"PASS OVER is ingenious, poetic and unsettling. An intimate political play that will leave you shaken."
—Time Out New York
"Provocative and exquisitely written. A new masterpiece of modern drama."
—Theatremania
"Antoinette Nwandu's play is marked by her incredible intellectual curiosity and personal conviction. It is the result of questioning the conflict of two deep beliefs both represented by stories that are familiar; Beckett's post-war classic Waiting for Godot, and the Exodus story from the Bible. Godot is a comedy about the existential angst of waiting for someone to come to give our lives meaning. Exodus is the story of the promise God made to a chosen people to deliver them through the dark night of slavery to pass over to the promised land. Nwandu reframes these stories in an absurdist play whose muscular, propulsive dialogue leaps and bounces with the energy and music of an extended poetry jam."
—John Langs