VIC
Dates: April 24–May 10, 2020
Running Time: 2 hours, 10 minutes with one 15-minute intermission
Location: Bullitt Cabaret
1872: Spiritualists, free lovers, owners of the first woman-run stock brokerage in the US, newspaper publishers, and as notorious in their time as the Kardashians are today, Victoria Woodhull and her sister Tennessee Clafin were praised and condemned in equal measure. Victoria was also the first female candidate for President of the United States. After publishing a scandalous story, the sisters were arrested for obscenity and spent election day 1872 in jail.
VIC explores their tumultuous lives and times. These women overcame every obstacle and led brazen and courageous lives in an America full of greed, racism, crime, and corruption that we are still grappling with today.
This is their story. Told in the spectacular blend of theatre, movement, music, wit, and spectacle that is UMO.
Cast
Maria Glanz
Alyssa Keene
Tami Brockway Joyce
Sari Breznau
Jeanne Dougherty
Amanda Hilson
Katya Landau
Lynelle Sjoberg
Dylan Smith
Lyam White
Anthony Winkler
Bob Williams

Creative Team
Maria Glanz, Writer
Elizabeth Klob, Director
Gretta Harley & Jason Webley, Musical Composers
Lynelle Sjoberg, Choreographer
Glenn Easley, Projection & Set Designer
Elizabeth Klob, Costume Designer
Amber Parker, Lighting Designer
Heather Bernadette, Stage Manager
Charlotte Tienckin, Jeanne Dougherty, and Anthony Winkler, Fundraising Production Team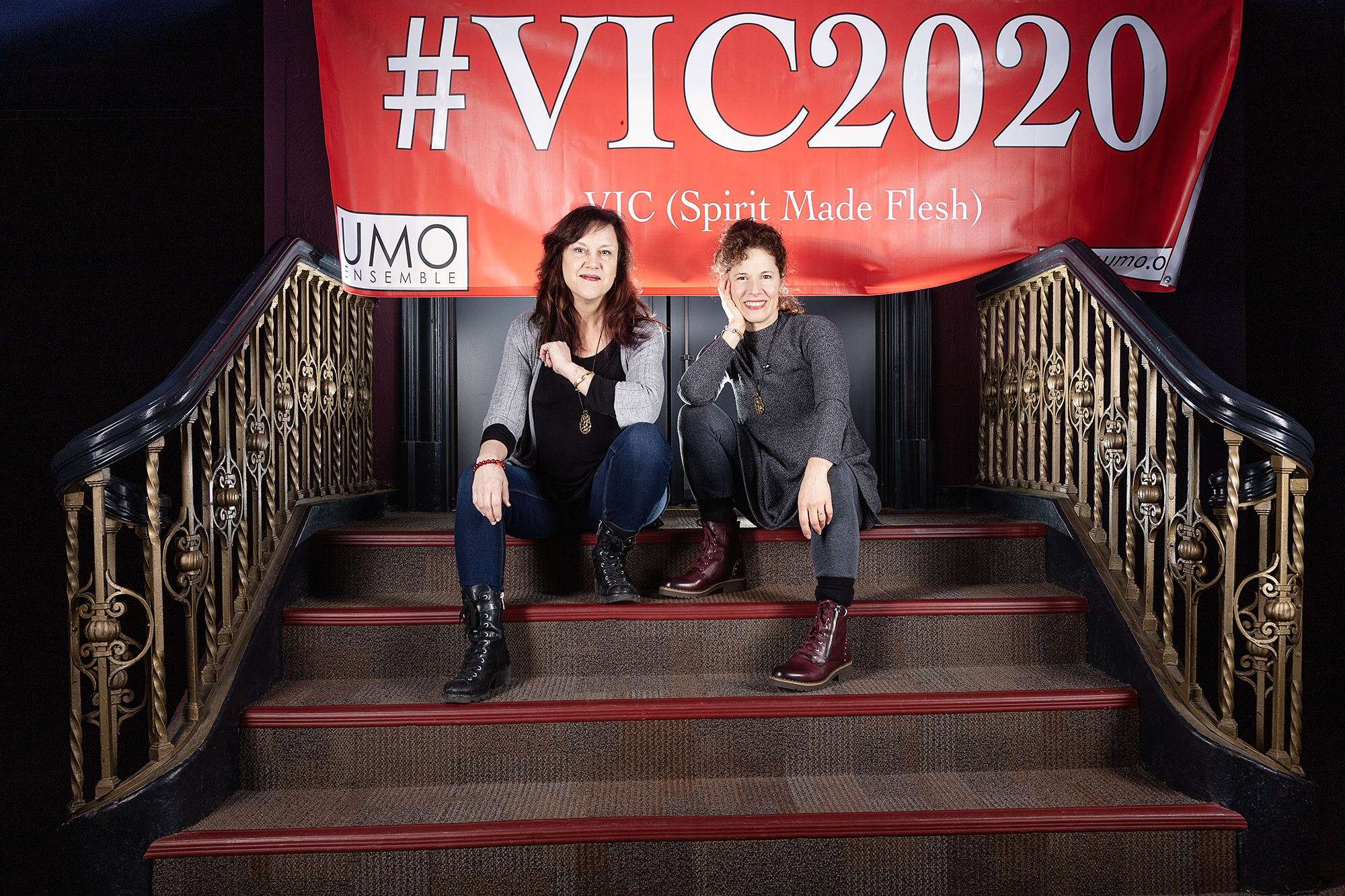 UMO is committed to an Ensemble of performers who create and compose their own productions. UMO's creative process is rooted in physical theatre and current UMO Ensemble members are Elizabeth Klob, Executive Artist, Maria Glanz, Lyam White, Janet McAlpin and David Godsey. Previously at ACT, UMO has presented Falling Awake, FAIL BETTER: Beckett Moves UMO, Red Tiger Tales, and El Dorado.
UMO began their creative collaboration in 1989. Since then, UMO has become known as one of the most innovative, compelling and critically acclaimed performance companies based in the Pacific Northwest. The Ensemble has performed in theaters, at festivals and in schools throughout the Northwest, the United States, Canada and Europe and is considered one of the premiere ensembles to coin the phrase "physical theatre". UMO has created over 30 new works of theatre, expanded to include a rich family of multidisciplinary associate artists, and inspired the next generation of artists through The UMO School of Physical Arts.
This show is recommended for patrons aged 12 and older.
For detailed information about show content and possible triggers, please contact communications@acttheatre.org.