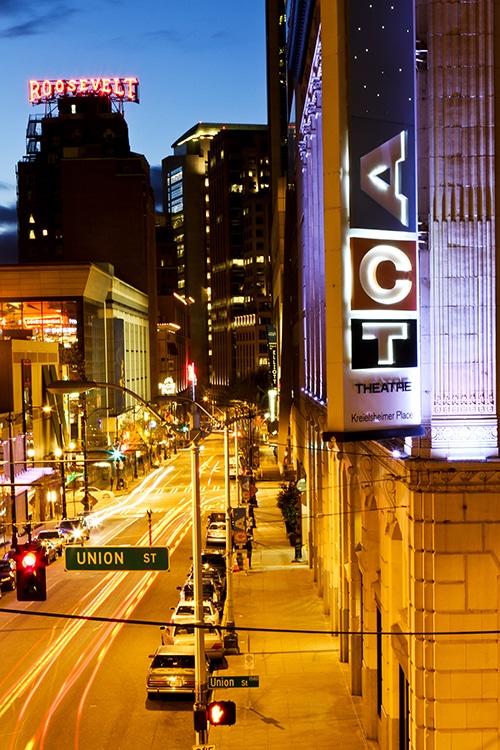 "Always exciting and irreverent shows at ACT Theatre. Love the small theatre, and the interaction with the audience. Full bar and no bad seats makes it a nice venue."
Being an ACT subscriber means you get the convenience, flexibility, discounts, and guaranteed tickets to five contemporary plays. Seating is never more than 10 rows from the stage, and parking is easy and only $6. Can't make it after all? Don't worry! As a subscriber, you'll receive complimentary exchanges so you don't miss a single show!
Best Seats at the Best Price

Free ticket exchanges all year long

Discounts on additional single tickets

Invitation to Season Preview and other season events
3-Play Packages
Starting at $99
4-Play Packages
Starting at $124
Save on additional single tickets!
5-Play Packages
Starting at $150
Already a Subscriber?
Add the ACTLab Add On to your package for access to Lab shows all season!
Choir Boy Photography courtesy of Raven Theatre Company. Photo by Dean La Prairie, featuring Patrick Agada, Darren Patin, Christopher W. Jones, Julian Terrell Otis and Tamarus Harvell.