Welcome!
We are so happy to welcome you to ACTNews!
You'll find news, announcements, links to content and much more right here every two weeks.
Plus, we'd love to hear from you. What's on your mind? What are you reading or watching during this stay-at-home period? What theatre content would you like from ACT? Get in touch with us to let us know what you want to see or hear.
Even though performances onstage are paused at the moment, we can still bring theatre to you. Check out the new ACTNow! podcast. And, Artistic Director John Langs along with our Core Company have stepped up with some unique videos we call ACTShorts.
We can't wait for the day when we're taking you on your next performance adventure, whether it's here in our theatre or via another non-traditional way.
So, please take a moment to engage with us. We appreciate YOU and appreciate your support.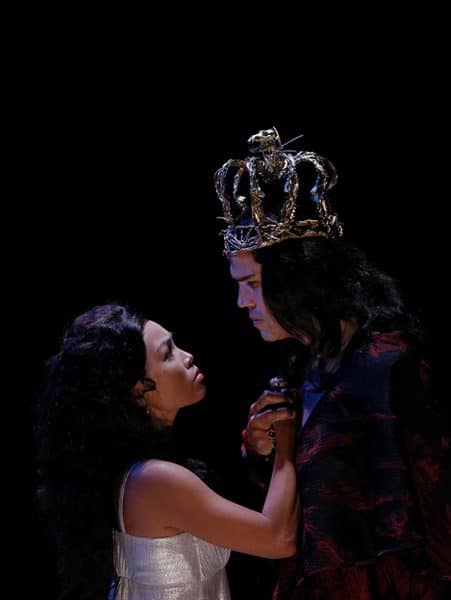 Gift Certificates
Now, you can give the gift of ACT.
Treat your loved ones — or yourself — and give back to ACT Theatre at the same time. An ACT Gift Certificate is the perfect gift.
ACT Theatre Gift Certificates have no expiration date. Feel confident in these uncertain times that you will be able to see a show on ACT's stage just as soon as we re-open. This gives you the ultimate in flexibility. Plus, you'll help support our industry and ACT Theatre right now when we need it most. And, you'll have something wonderful to look forward to once we all re-emerge from the current prohibitions on gatherings.
ACT Theatre is a 501(c)(3) nonprofit organization. You can be assured that every dollar you spend with us supports our theatre now and in the future. Thank you.
Are you a subscriber with questions about your ticket package?
As you know, we are following official state and local mandates limiting social gatherings and as a result, ACT Theatre continues to be closed temporarily. We will re-open when it is safe to do so. At the moment, we do not have clarity on when that might be.
When the mandate was announced, it meant we couldn't start our season. The impact has been huge — we anticipate that the loss of revenue loss in the millions. As a result, a number of Mainstage performances have been cancelled or postponed, including:
Sweat
The Effect
Choir Boy
We understand that there is uncertainty over when ACT will be allowed to re-open. If you purchased tickets for a postponed or cancelled show or a subscription, or if you have tickets for a show that is later cancelled, you can click here to get in touch with our customer service team and to explore some of the ticketing options available, including exchange, gift certificates and donating the value of your ticket back to ACT.
We hope you will consider donating the value of your ticket(s) back to ACT. Choosing to donate your ticket value will help to sustain our theatre through this time and help to ensure we come back stronger than ever.
Thank you for your ongoing support and patience during these uncertain times. It means the world to us! We can't wait to reopen our doors and welcome you back to ACT Theatre very soon!
We've launched a brand new podcast!
Our new ACT Now! podcast connects your directly to ACT. Go backstage, behind the scenes and beyond the book as Artistic Director John Langs showcases the exceptional performers, playwrights, composers and artisans that make it all happen. ACTNow! is produced in partnership with Goal17 Media.
ACTNow! is an engaging half hour that will make you laugh, touch your heart and keep you informed about what is going on with our theatre, how you can keep in touch and how artistic ambition and civic engagement unite, all in our building on the corner of Union and 7th in downtown Seattle.
Remember, like and follow ACTNow! wherever you get your podcasts. Up first, join John, along with two of the show's cast members, Anne Allgood (Tracey) and Reginald A. Jackson (Brucie) as they talk about Sweat, the process of creation and what it's like to be part of the ACT Core Company artistic family in this lively and engaging conversation.
Click here to listen to our first ACTNow! Podcast and to see all of the Show Notes with even more content for you!
Seattle Speaks with Becky Witmer
From the Downtown Seattle Association: Every corner of our city has been affected by the COVID-19 pandemic. How are local leaders adjusting? What is their perspective for moving forward? Where are they finding hope and community? DSA President & CEO John Scholes checks in with people across a wide range of sectors in our new series, Seattle Speaks. First up, ACT Theatre Managing Director Becky Witmer. Click here to watch this informative video conversation with Becky.
Coming Up at ACT
ACTNow! Podcast, Episode 2 – Chilifinger! The Musical
ACTShorts video release May 1: Kirsten Potter (YouTube and simulcast on Facebook, Instagram, IGTV); May 8 Lindsay W. Evans
Nexus – live performances of the play written by local playwright Danielle Mohlman. April 30: ACT Core Company member Claudine Mboligikpelani Nako and her partner Nick Edwards. More info: daniellemohlman.com/nexus .
How can you help?
We are always looking for your contribution. Find out how you can donate your time, treasure or talent to ACT Theatre today!