ACT offers K-12 educators free tickets to Sunday evening preview performances.
Join Artistic Associate, Education Shana Bestock before the show for a casual reception and information about ACT's Learning programs. Come build community with other educators, spark arts enrichment ideas for your students, and see fantastic, award-winning, professional theatre!
Cambodian Rock Band: September 30 at 7:30
A Case for the Existence of God: February 3 at 7:30
STEW: March 16 at 7:30
The Lehman Trilogy: April 27 at 7:30
ACT offers limited tours of our stages and production spaces to school groups. Contact us for more information and availability.
Share the live theatre experience with your students! Together, we can help the next generation be a creative generation.
Please note each show's age and content considerations on its individual play page. ACT offers student groups subsidized tickets to the following performances:
Every Brilliant Thing
Educator Preview: March 19 at 7 pm
Opening Night: March 23 at 7:30 pm
TeenACT: April 1 at 2 pm
Post-Play Discussion: March 28 at 7:30 pm
Wolf Play
Educator Preview: May 7 at 7 pm
Opening Night: May 11 at 7:30 pm
TeenACT: May 13 at 2 pm
Post-Play Discussion: May 16 at 7:30 pm
---
Preview performances are typically the easiest for coordinating large group of students. Note, these are also our Tix for Teachers performances
Opening Nights feature a fun pre-show party, dressing up optional, with lots of VIPs and music and a very festive atmosphere
TeenACT is centered on a teen experience, with pizza and conversation after the show facilitated by Shana Bestock, Artistic Associate
Post-play discussions feature the artists (playwrights, directors, and/or actors) and/or community leaders or specialists, and usually involve audience Q&A.
Tickets are $12 per student, with one (1) free chaperone for every 10 students.
ACT offers subsidized tickets for schools and communities in need of financial assistance. Contact us for more information.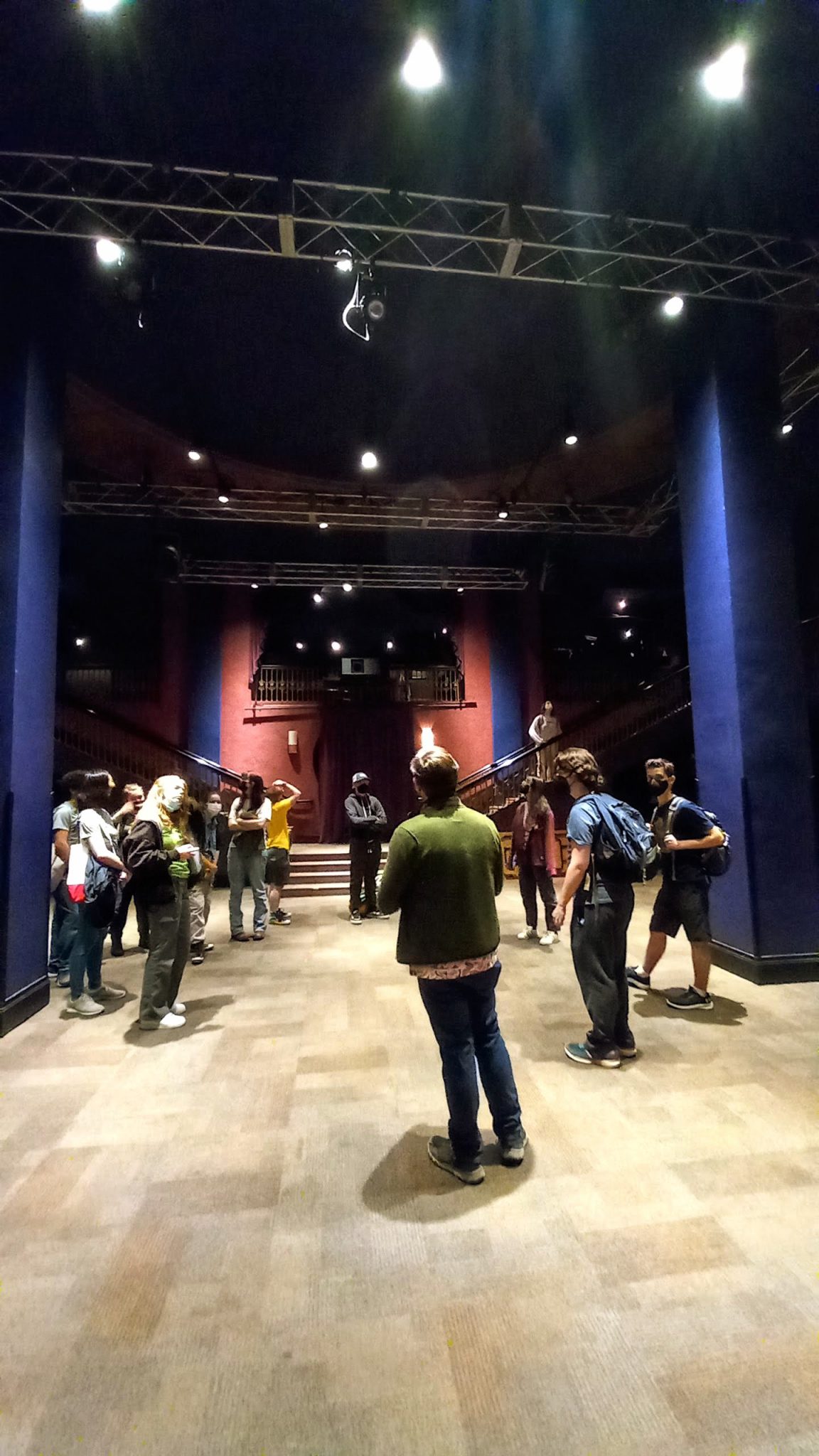 ACT is proud to partner with diverse community organizations to amplify and expand our collective impact.
ACT Theatre has partnered with Arts Corps' classes from Interagency high school to uplift youth voices in response to the themes in
History of Theatre: About, By, For, Near
. Interagency high school has multiple sites where Arts Corps' teaching artists teach an art class through a healing, anti-racist, and social justice lens. In the lobby of ACT's Falls Theatre we have the privilege of witnessing art from Interagency students in the following sites: Beacon Academy, Alder Academy, Southeast Interagency, Southwest Interagency, University District Youth Care (UDYC), and Queen Anne Interagency.
Arts Corps revolutionizes arts education by igniting the creative power of young people through culturally engaging learning experiences. Arts Corps is a nationally recognized youth arts education organization that works toward a world where barriers to arts education no longer exist and all young people can creatively lead the transformation of schools, neighborhoods, and beyond.