ACT offers K-12 educators free tickets to Sunday evening preview performances.
Join Artistic Associate, Education Shana Bestock before the show for a casual reception and information about ACT's Learning programs. Come build community with other educators, spark arts enrichment ideas for your students, and see fantastic, award-winning, professional theatre!
Cambodian Rock Band: September 30 at 7:30
A Case for the Existence of God: February 3 at 7:30
STEW: March 16 at 7:30
The Lehman Trilogy: April 27 at 7:30
Engage the Stage:
ACT's unique Engage the Stage program invites students to experience a theatre production in a dynamic learning environment.
Explore the magic and the making of theatre through up-close conversations with theatre professionals about their craft, careers, and connection to the play.
A Case for the Existence of God: February 13 at 11am
STEW: March 26 at 11am
The Lehman Trilogy: May 7 at 11am
ACT Student Matinees:
A Christmas Carol – November 28, 29, and 30 at 11am
Student Matinees are full productions. Contact groups@acttheatre.org for more information.
ACT offers limited tours of our stages and production spaces to school groups. Contact us for more information and availability.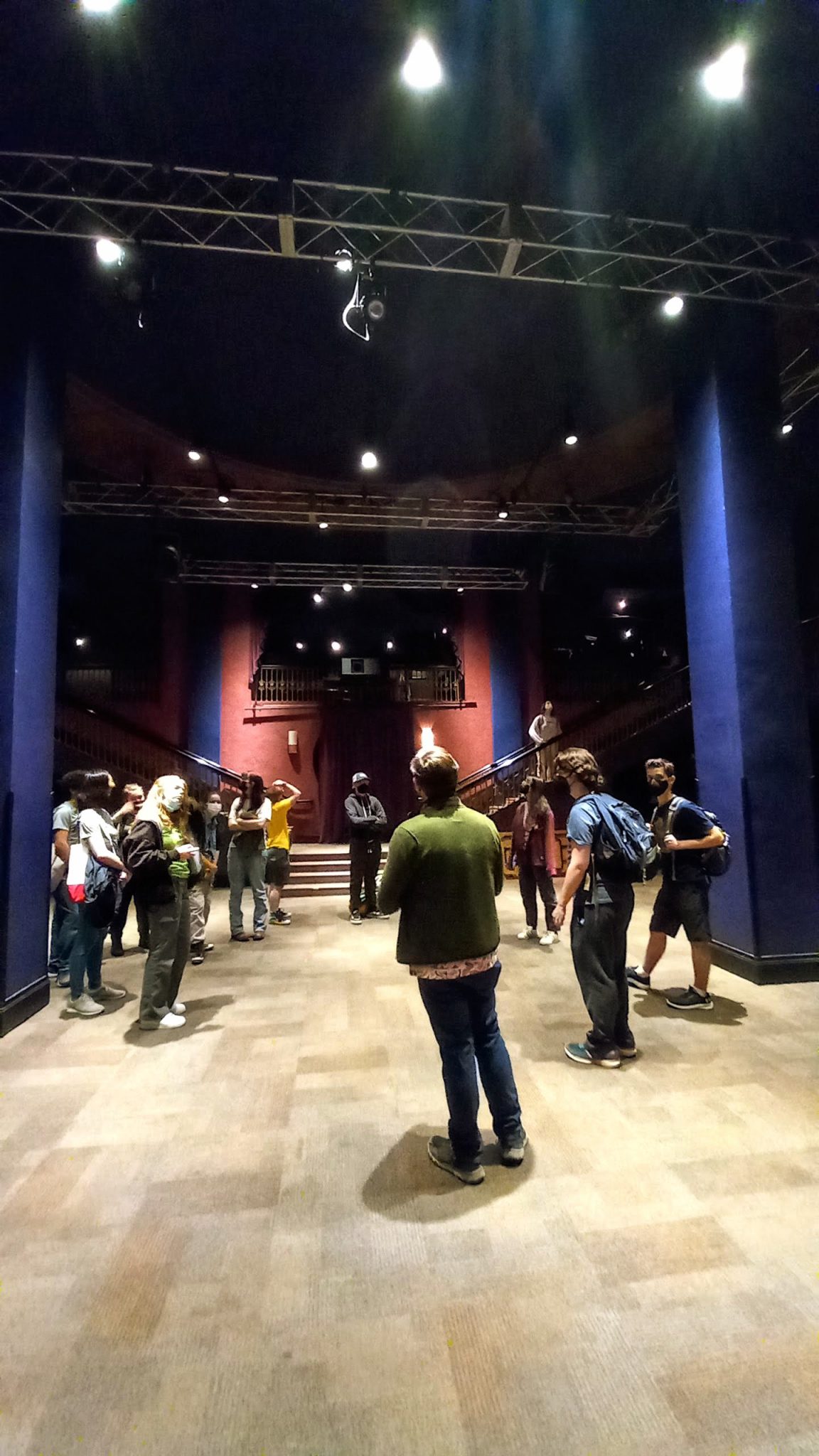 ACT is proud to partner with diverse community organizations to amplify and expand our collective impact.
ACT partnered with Arts Corps' classes from Interagency high school to uplift youth voices in response to the themes in History of Theatre: About, By, For, Near. Interagency high school has multiple sites where Arts Corps' teaching artists teach an art class through a healing, anti-racist, and social justice lens. In the lobby of ACT's Falls Theatre we had the privilege of witnessing art from Interagency students in the following sites: Beacon Academy, Alder Academy, Southeast Interagency, Southwest Interagency, University District Youth Care (UDYC), and Queen Anne Interagency.
Arts Corps revolutionizes arts education by igniting the creative power of young people through culturally engaging learning experiences. Arts Corps is a nationally recognized youth arts education organization that works toward a world where barriers to arts education no longer exist and all young people can creatively lead the transformation of schools, neighborhoods, and beyond.