A playhouse with eight floors, multiple stages, and a history you can feel
ACT is home to five main performance spaces, all providing an intimate, up close theatrical experience. All theatres are accessible by elevators. For information about renting any of these spaces, visit our Plan an Event section.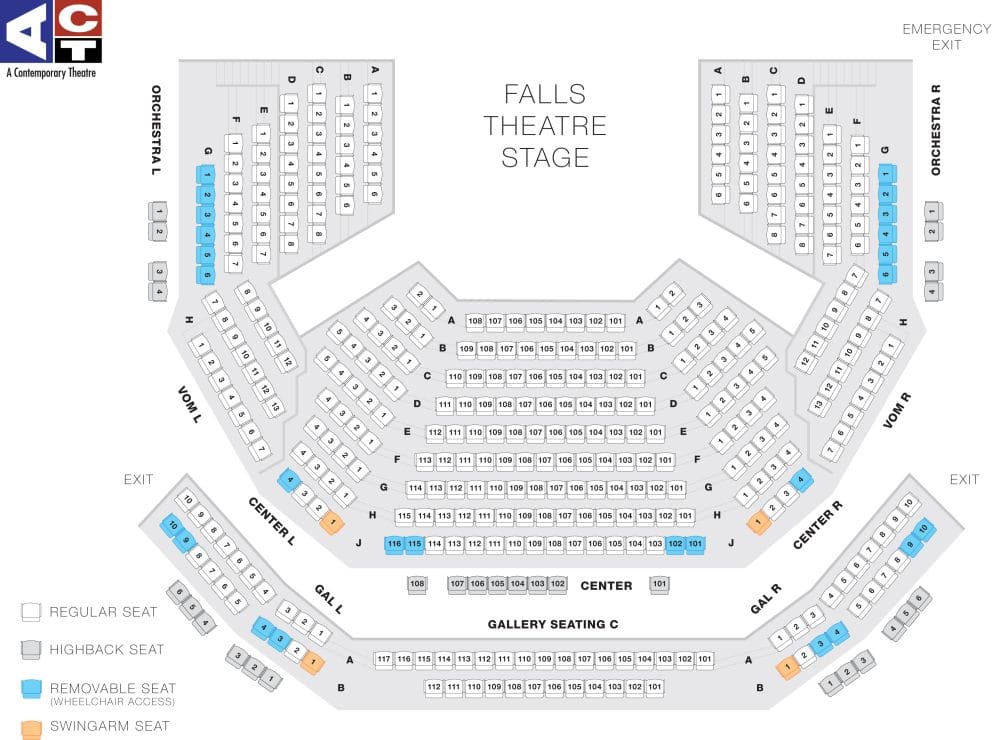 The Falls Theatre
Never more than 30 feet from the stage, this thrust stage (where audiences surround all three sides) is named after ACT's founder Gregory A. Falls. Located downstairs.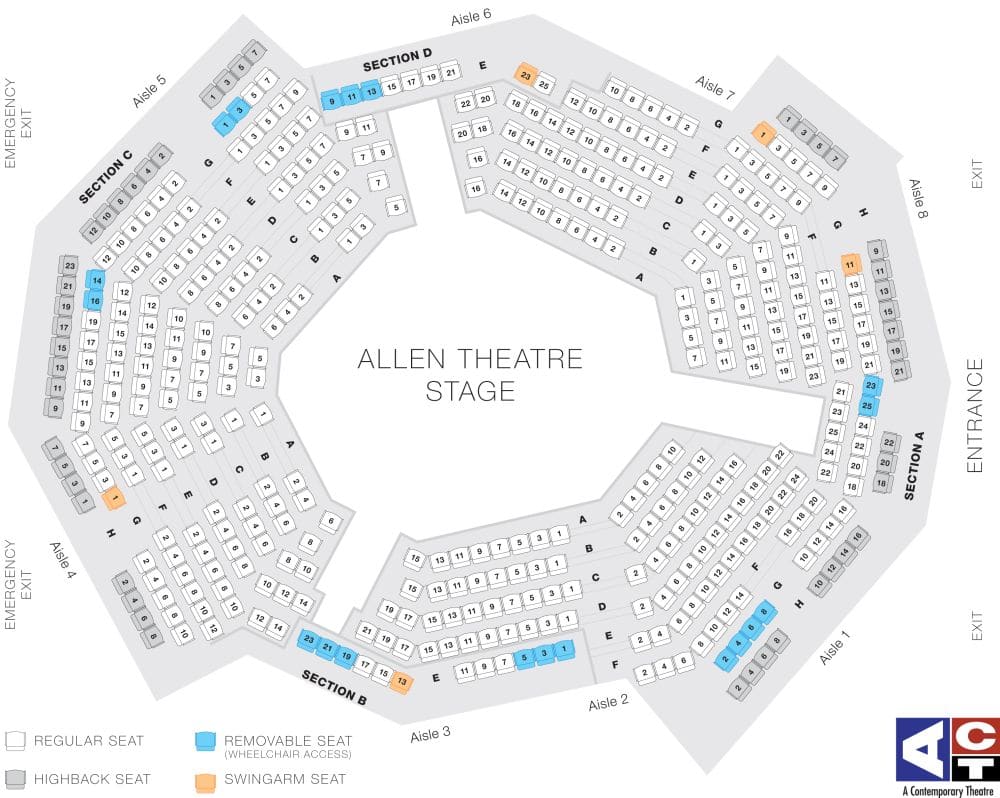 The Allen Theatre
Once a grand ballroom, this unique space has been transformed into a beautiful theatre in the round. Located on the 3rd floor.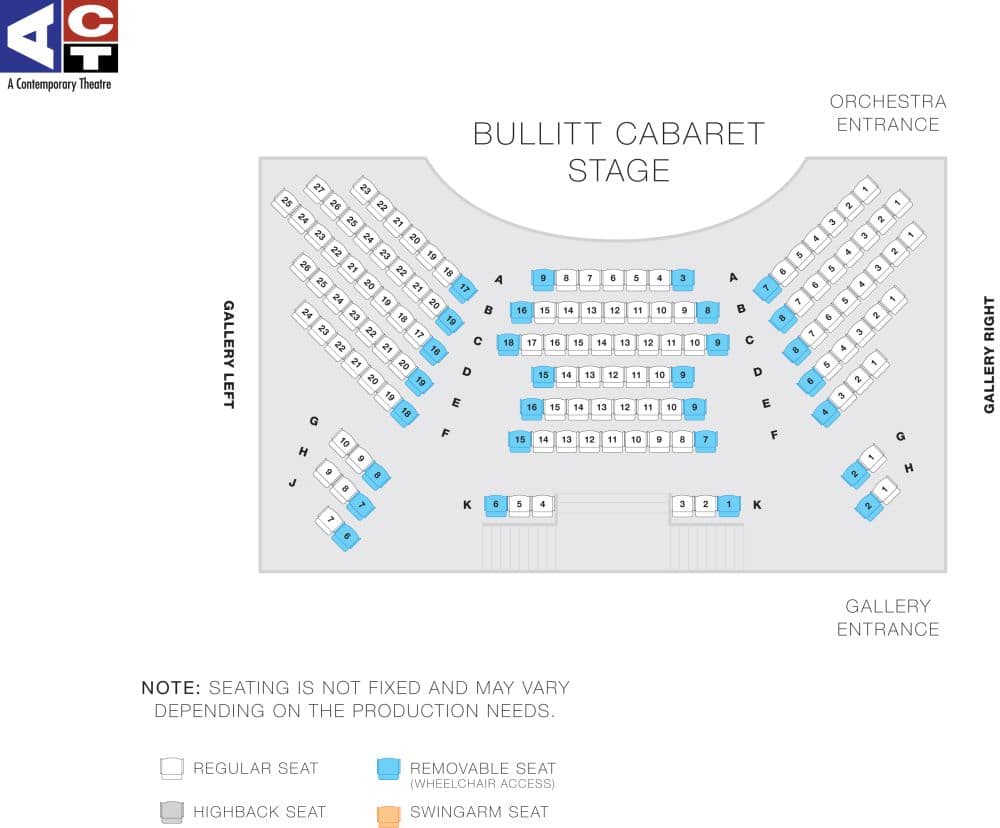 The Bullitt Cabaret
A versatile room that offers various types of seating, from cabaret to thrust. Located on the lowest level, next to the Falls Theatre.
Note: Seating is not fixed, and may vary depending on each production's needs.
Buster's
A multi-purpose room with custom configurable seating, Buster's is located on the 2nd level.
The Eulalie Scandiuzzi Space
Image not available.
A beautiful and intimate 60-seat black box theatre that was recently renovated from its former purpose as a rehearsal room.