Local artists.

Extraordinary stories.
ACT and Trial and Error Productions present ACTLocal, a series of live conversations and fully-produced play readings shining a spotlight on local playwrights and the development of new, contemporary work.
What's it like hang out with these playwrights? Fun, introspective, lively, spontaneous and informative. That's the ACTLocal Playwright Series. Join us.
New for the 2021 Series, readings of the first three plays will be livestreamed for patrons who have purchased a Digital Season Package. The panel discussions will still be available for free to the public.
Closed Captioning is available for all playwright series events.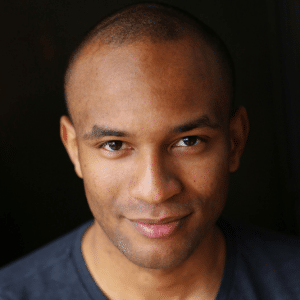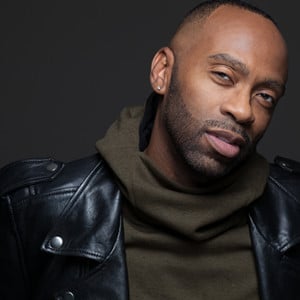 The conversations and community we have created while workshopping this play is a dream come true. I couldn't be more grateful for our entire creative team. We are so excited to share this timely and timeless story about family, identity, loss, and love with an audience. Expect the unexpected!
-Playwright M.L. Roberts.
In Roberts' play Hellyoutalmbout or They Changed Their Minds, orphaned twins, Roland and Janelle (raised by their uncle from a young age) prepare to celebrate their 30th birthdays. But an act of violence breaks apart the family gathering, revealing secrets that have been long kept. Meanwhile, a conservative reporter works to reclaim her fanbase after a scandal derails her career. Finding magic, humor and danger along the way, each of them are forced to confront who they really are and what they can become.
Join Core Company artist M.L. Roberts as he talks about Hellyoutalmbout with director Steve H. Broadnax, III and shares an exclusive clip from the play's live reading in March.
The nine-member cast included Core Company members Chip Sherman and Reginald André Jackson (his upcoming History of Theatre opens May 14 as part of ACT's Digital Season), as well as Dria Brown, Rodney Richardson, Tony Award nominee Chalia La Tour, Faith Russell, Brandon J. Simmons, Patrese McClain and Brandon JonesMooney. Hellyoutalmbout is directed by Steve H. Broadnax, III, who will next helm Thoughts of a Colored Man by Keenan Scott II on Broadway.
The live play reading of Hellyoutalmbout was available EXCLUSIVELY as part of ACT's Digital Season. There is still time to catch the two remaining live play readings. Learn more about ACT's Digital Season.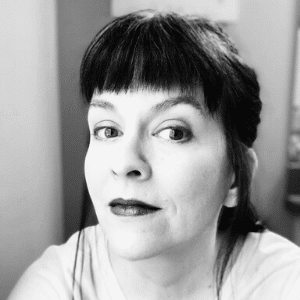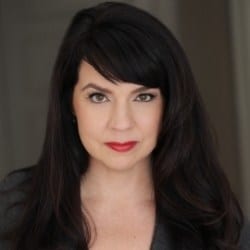 Join us as Crumbs/Migas playwright Rebecca Tourino Collinsworth and director Kelly Kitchens (A Christmas Carol) come together to discuss their collaboration on this new work and much more in our next ACTLocal Playwright Series panel. See one of the play's scenes as performed during a cast reading last month.
"In Crumbs/Migas, I'm borrowing the spine of a fairy tale that's haunted me since I was very young. You've probably heard this one: Frightened and desperately hungry, a father leads his son and daughter away from their home and abandons them."
– Rebecca Tourino Collinsworth
Crumbs/Migas Synopsis
In a fictional Latin American country, two hungry children are orphaned by a U.S.- backed coup. Fifteen years later they return, a modern-day Hansel and Gretel, to follow what migas they can in search of their father. Revisiting the scene of the violence they survived, they discover a landscape of secrets and sacrifice they are only beginning to understand.
Delivered through compact and electric dialogue, and leavened with compassion and even humor, Crumbs / Migas is a play about the grief and grace we encounter on the way home.
Before the Panel: Go Inside the Play
Join Dramaturge Julieta Vitullo in this engaging video study of the inspiration and main elements of the play. This dramaturgical presentation introduces the historical events that served as inspiration for the fictional country of Kantuta Rica in Crumbs/Migas, and provides a quick refresher on the Brothers Grimm's "Hansel and Gretel," which the play rewrites as a modern tale.
Crumbs/Migas was presented as part of the ACTLocal Live series of play readings. ACTLocal is committed to developing and producing new works by emerging, local artists. The program is produced in partnership with Trial and Error Productions.
Rebecca is the creator and artistic director of Parley, a playwrights' group also located in Seattle and founder of Salvo.
Presented in partnership with